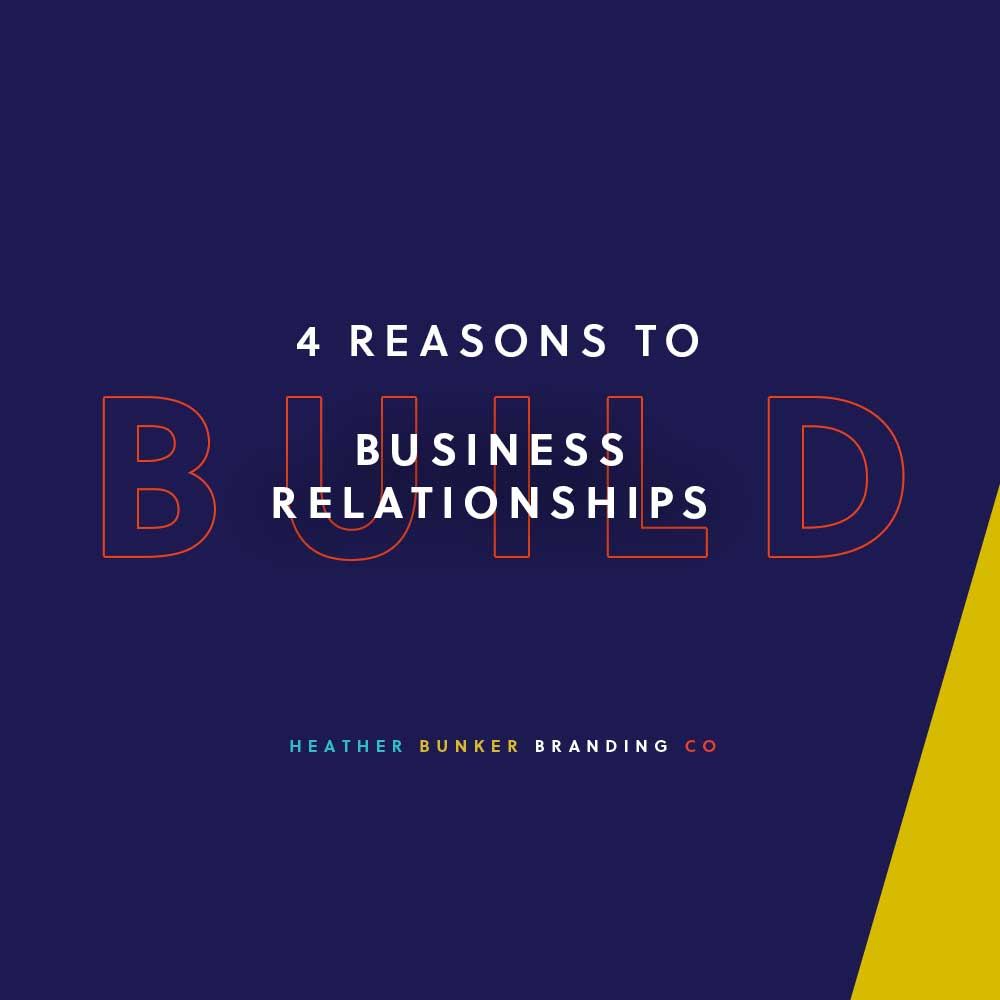 4 Reasons To Build Business Relationships
Don't get caught up in selling your products and forget to build relationships. Build critical relationships with your customers, but also with your vendors, employees and -gasp-even your competitors.
Kitchen Kandy Just In Time For The Holidays
The owner of Fast Lane Metalworks and now Kitchen Kandy is creating some beautiful kitchen eyecandy for homes all across America.
Sana Doumet's Handcrafted Style
Sana Doumet is a jewelry maker with a rich palette of experiences to inspire her work.
Do one thing every day that scares you
HELLO & WELCOME
I am Heather Bunker: Designer, branding genius, mom of 4 and DIY lover. This blog is a mix of business and fun - full of helpful tutorials, marketing insights and design inspiration!
NEVER MISS A POST
Subscribe to my newsletter and receive monthly post updates, design insights, and more!
So I think this quote is actually misattributed to Eleanor Roosevelt but she said something very similar…and I like it even more.
"You gain strengh, courage and confidence by every experience in which you really stop to look fear in the face. You are able to say to yourself, 'O I have lived through this horror. I can take the next thing that comes along.' You must do the thing you think you cannot do."
This evening after I somehow managed to wrangle my toddlers to bed after a dinner full of toddler tantrums and screaming banshees my husband and I had a good long conversation about life. Seriously a good long conversation about what to do next and that is so hard when your raising toddlers. It was nice...and I think we might be a little off our rocker but for the longest time both really wanted to buy some land and have our own homestead. WHAT?!
I know, I know we might be a little nuts. We both have always wanted to own our own property where we can raise our children where the good Lord has blessed…and maybe some chickens, pigs, cows and have a huge garden too! Yes.
So I couldn't be writing blog post at a more perfect time. Buying property is terrifying. Seriously, I get sweaty palms and all choked up thinking about it. So It's not the usual fear of commitment or anything like that…it actually comes down to the way I was raised.
During my childhood, my family didn't have the luxury of having our own house let alone our own car. You see, I grew up with my single mom and older brother in an extremely poor county in Mid Michigan. My mom had a hard time keeping food on the table, let alone a roof over our heads. We actually were homeless for a few years during high school so for me the thought of being permanent, let alone going more into debt terrifies me.
So my husband and I are looking to buy a piece of heaven near Raleigh somewhere. Recently we were offered a decent and free two bedroom trailer. I know what you are thinking…what seriously? I know I am so looking past the stigma a trailer might have to what we would have afterward, and be debt free. We are currently trying to pay off all of our debt but are ready to have our own space…and renting just isn't cutting it. Our hope is to be able to reduce our debt and save up a large chunk of money to build our dream home on the land we buy.
It is a crazy plan and pretty scary…but I am not telling you to go build a homestead.
Go crazy as my mom would call it. Her version of going crazy entailed just driving until we found something cool to see..being adventurous sometimes just means doing something that inspires you. Do something that you're fearful of.
For me, the garden is inspiring. Building things by hand and making things from simple materials truly sets me off creatively. Having a homestead and raising our own food that is truly so cool!
This whole post is about doing something that scares you.
When we do things that push us out of our comfort zone, we somehow find new energy, become more productive and it expands our creative boundaries.
I am not saying go buy 10-20 acres of land…I am simply saying do a few little things every day that might freak you out a little bit. Be purposefully alive in those moments.
Change your own tire if you get a flat. Sing karaoke, pitch a crazy idea, start that business you wanted to start, write that book, win the heart of your childhood sweetheart.
Fear tells us to stop.
To turn around and go the other way.
If you let fear win you are missing out on so many opportunities.
Don't let fear bully you. Call it out and do the opposite.
You can not be different or changed if you continue to do the same thing.
When exactly was the last time you did something new? Don't be afraid to go a little crazy from time to time. Don't let the "What If…" statement that we all have in our minds steer you away from what you really desire.
Don't let your fear keep you comfortably in your comfort zone.
I believe that fear and art and awesomeness are all linked. When we experience and work past fear we can have our greatest moments of learning and where we create the best work.
So this month I am encouraging you to do something every day that pushes you…just a little bit farther out of your comfort zone.
Sit down and make a list
like mine below:
-Start A Vlog. I will be Vlogging my journey on Youtube…follow and watch along here.
-Be more transparent
-Slow dance on a rooftop (or somewhere super awesome)
-Try a new hobby
-Say no
-Go Skydiving
-Sing Karaoke
-Have a dance off
-Take a day trip
-Meet my husband for lunch on his job as a surprise
-Be silly with the kids
-Ditch your head and follow your heart
-Reach out to someone for inspiration
-Be vulnerable
-Finger paint, color in a coloring book, or do kid crafts.
-Camp in your backyard
-Go network at a meet up
-Invite new people over
-Ditch your phone for a day
-Forgive
-Pay It Forward (or behind…if your in a drive through)
-Give someone an unexpected compliment
-Do some chalk graffiti
-Take a trip with no destination
-Buy Land and Build a Homestead
-Go do the sliding rock in the mountains
-Go play paintball with my husband
Be brave.
Have courage.
GO CRAZY!
Share with me some of your crazy adventures and use hashtag #GOCRAZY
I cant wait to see how you beat your fears.