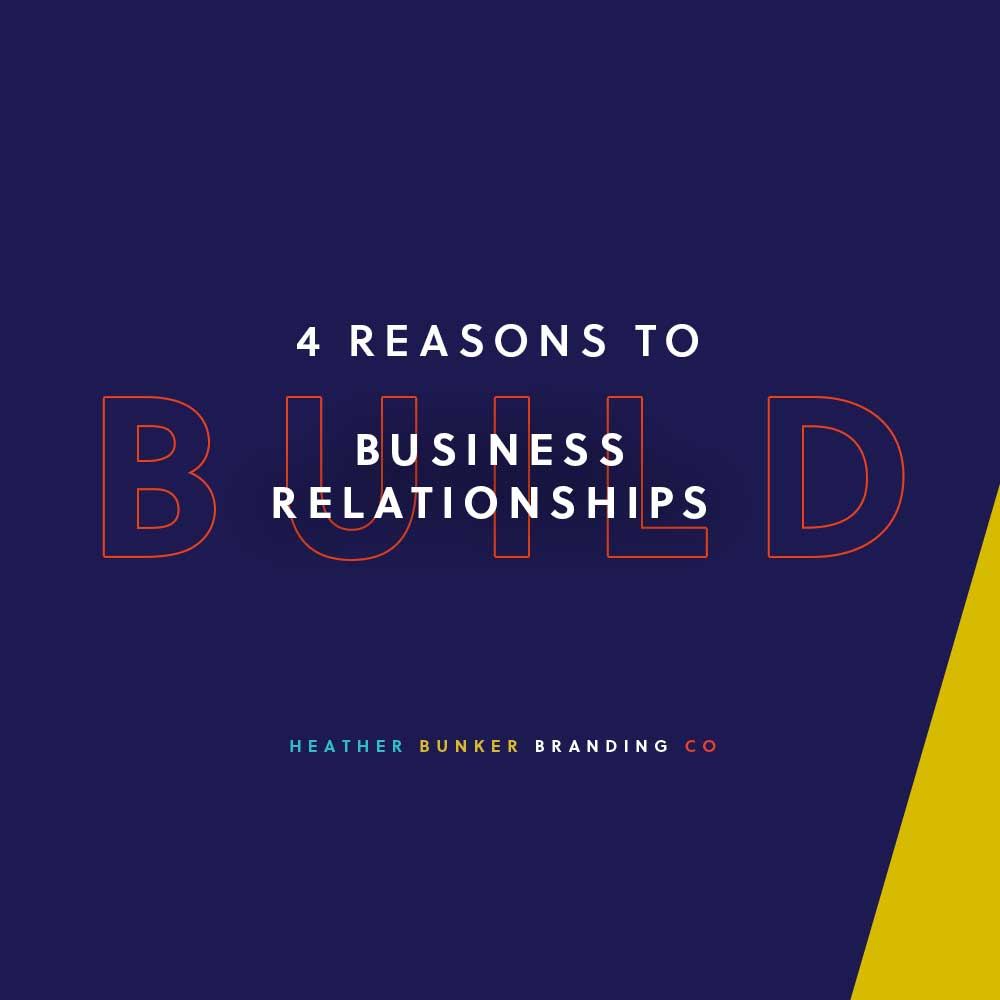 4 Reasons To Build Business Relationships
Don't get caught up in selling your products and forget to build relationships. Build critical relationships with your customers, but also with your vendors, employees and -gasp-even your competitors.
Kitchen Kandy Just In Time For The Holidays
The owner of Fast Lane Metalworks and now Kitchen Kandy is creating some beautiful kitchen eyecandy for homes all across America.
Sana Doumet's Handcrafted Style
Sana Doumet is a jewelry maker with a rich palette of experiences to inspire her work.
- PART 2 - BUILD A Marketing Strategy For Your Handmade Business
HELLO & WELCOME
I am Heather Bunker: Designer, branding genius, mom of 4 and DIY lover. This blog is a mix of business and fun - full of helpful tutorials, marketing insights and design inspiration!
NEVER MISS A POST
Subscribe to my newsletter and receive monthly post updates, design insights, and more!
This is part 2 too BUILDING A STRATEGY FOR YOUR HANDMADE BUSINESS
OK so now we have a good idea of who our buyers are, how, and why they buy, so now it is time to put together some strategy.
This part includes:
Knowing your Unique Selling Proposition - What makes you different

Ensuring you have a kick butt brand.

Optimizing your website

Create content to Share

Define your distribution spaces

SEO Strategy for your handmade business
KNOW YOUR UNIQUE SELLING PROPOSITION
Do you really understand your unique selling proposition? Simply put your unique selling proposition is what makes you different from your competition. A simple but refined statement that outlines how your business or product is different than your competition. Read up on How To Write A Unique Selling Proposition (USP) with a
well-written guide from The-Balance.
ENSURING YOU HAVE A KICK BUTT BRAND
Ok so, of course, this is my favorite part! Creating a kick-butt brand is seriously what gets me out of bed in the morning. My passion is helping artisans find, tell their story, and create the best face for their company. Help them develop their business into a brand that is desired by people that love the handmade, authentic, and creative. I want to support and encourage makers to continue to create solutions and products that as a society we can be proud of. Something that takes us back to our humble beginnings, to reminisce when quality was foremost and products were not mass produced in small warehouses by underpaid workers. Where the interaction between people becomes most important. That is my brand...
Wait, before I ramble. What exactly is a brand?
Because a brand ultimately is not just a really cool logo, or a sweet name, or nice photography.
A kick butt brand makes your heart tingle.
A kick butt brand makes your customers heart flutter, when they see a commercial that touches them or when they get a lovely response to an e-mail. The way you use color and typography, how you interact on social media, and how your website communicates your product.
The question remains though…what exactly is that flutter in your customer's heart saying? Does it say, "I think If I buy this, I am going to look gorgeous? Gorgeous enough to keep his attention." or "This car makes me feel powerful, luxurious, and sexy."
A brand is all-inclusive…
It is how you make your customers feel, your visual identity or graphic elements, your company's voice, language and tone, how you interact with your customers, and every touchpoint that your customers experience.
So why is having a kick-butt brand important?
Developing a connection with your "people" and building brand loyalty.

A kick butt unique brand will help separate you from the crowd.

Help you stand above your competition.

You will make more money and set higher prices.

You will understand your company and your customers and spend less time marketing.
A strong brand is really just YOU and your company. So that makes it pretty important don't you think?
YES, Heck yes.
OPTIMIZING YOUR WEBSITE

According to Jon a guest writer at Entrepreneur, "The goal of search engine optimization is to have the search engine spiders not only find your site and pages but also specifically rank the page relevance so that it appears at the top of the search engine results." So do you rank?
Think about your website as a gateway to your brand, to your products, and it requires regular maintenance, updates, and design changes. Be sure to take the time to put your website in order, and you at the top of Google. Take a look at this top level guide on how to optimize your website.
CREATE CONTENT TO SHARE
What do you think you are reading now? Simply put, AListApart.com puts it like this, "Content strategy plans for the creation, publication, and governance of useful, usable content." Creating content strategy is all about creating content that your customers would appreciate, share, and love.
So if you are up to the challenge you can and should create your own content strategy with HubSpots guide, How to develop A Content Strategy: A Start-To-Finish Guide.
DEFINE YOUR DISTRIBUTION SPACES
Defining your key distribution channels, or I like to call them Spaces. For some reason calling them distribution spaces just makes more sense to me. Anyway Distribution Spaces are basically laying out your 4 "P's". Your product, promotion, price, and placement (spaces). Having a plan for these will help you expand your reach and grow your business. You can sell your products in one single space or through multiple spaces that might include:
Wholesaler/Distributor
Direct/Internet
Direct/Catalog
Dealer
Retail
Value-Added Reseller
Consultant
Sales Agent
This guide will help you take a look at what spaces you are using now and perhaps help you investigate a new distribution channel for your handmade business.

SEO STRATEGY FOR YOUR HANDMADE BUSINESS
I know you probably are super swamped and crazy overwhelmed with actually making your handmade products but investing in SEO really will boost your bottom line. Even if you just take a few hours every month and devote it to SEO and site optimization you will see some return on your investment.
Before you go crazy and jump on the SEO bandwagon you could give it a shot yourself. Hiring someone to maintain your SEO monthly can be a bit pricey and so you may want to take a stab at it yourself at first. Here is a guide by MOZ that I always encourage new artisans and makers to read. It is titled, Beginners Guide To SEO. Read it.
Some other places that you can get a good source of random information for keyword research are Wikipedia, Thesaurus.com, MetaGlossery, Online Reviews for you and your competitors, customer emails, Google Keyword Planner, and Ubersuggest.
OK so you haven't done so already visit PART 1 of this post and make sure you:

Now put together all of your findings and worksheets and take your strategy from each and set tasks for yourself with deadlines. If you do this you will have a pretty good start for creating a pretty awesome brand and handmade business.
If you get stuck along the way or just don't have time to do the research that's part of what I do best.

Pick a date and time for a brand consult and let me help you kick-butt.
​